What is it?
Stunning architecture aside the Glasgow Science Centre is an independent Scottish charity dedicated to raising awareness of science and technology. A
ll dedicated to scientific education and entertainment for the young and old alike..
The science mall hosts three floors containing hundreds of interactive exhibits, a dedicated science show theatre and the Scottish Power Planetarium where you can learn about and marvel at the wonders of the night sky under the glittering dome.
Glasgow Science Centre also features Scotland's only IMAX cinema and Glasgow Tower, the only tower in the world that can through rotate 360° on its vertical axis from the ground up.
https://www.youtube.com/watch?feature=player_detailpage&v=camXrrqQWLo
What makes Glasgow Science Centre an incredible place to visit is the design, the setting and opportunity to interact with science. From watching an experiment unfold to taking part in a fun workshop or simply chatting with one of the centre's enthusiastic and knowledgeable staff who are there to help make science accessible and fun.
The IMAX cinema is well worth a visit for fans of the big screen a must see in this format has to be the forthcoming Star Wars movie - The Force Awakens.
http://www.starwars.com/
http://www1.cineworld.co.uk/cinemas/glasgow-science-centre
Where is it?
It's situated on the banks of the River Clyde at 50 Pacific Quay, Glasgow, G51 1EA and is easily accessible by car, bus, train, bike, boat, on foot or by seaplane if you want to make dramatic entrance.
https://www.google.co.uk/maps/place/Glasgow,+Glasgow+City+G51+1EA/@55.8589276,-4.29915,16z/data=!3m1!4b1!4m2!3m1!1s0x48884678353ae5c7:0xb505e425b6dfc4fc?hl=en-GB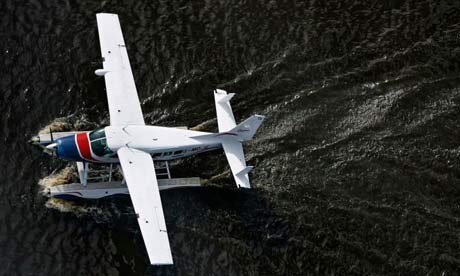 When was it built?
Queen Elizabeth II opened Glasgow Science Centre on 5 June 2001 accompanied by Prince Philip The Duke of Edinburgh.
http://www.royal.gov.uk/LatestNewsandDiary/Pressreleases/2015/AnnouncementofaStateVisitbytheKingandQueenofSpain.aspx
Who is responsible for its design?
The Glasgow Science Centre was designed by BDP Architects based in Glasgow who won a national competition to design the centre which is the largest Millennium Commission-funded project in Scotland.

this incorporates the Glasgow Tower which is Scotland's tallest free-standing structure (concept by Richard Horden Associates), https://en.wikipedia.org/wiki/Richard_Horden

The buildings are wrapped in cutting-edge materials including titanium and aluminium, and form a single entity thanks to features such as a linking teflon fabric roof and a 'discovery' tunnel.

The centre cost £33 million to construct. http://www.bdp.com/en/projects/f-l/glasgow-science-centre/



What's nearby?
BBC Scotland HQ
http://www.bbc.co.uk/scotland/
STV HQ
http://www.stv.tv/
Berth of the Waverley Paddle Steamer
http://www.waverleyexcursions.co.uk/
The River Clyde